I've been starting businesses since the tender age of 7 when I hand-drew a magazine with a turkey on the cover and tried to sell advertising to my parents. When I was 11 I started making money online with Google ads on my website at the time and designing t-shirts, and I've been selling things and starting businesses ever since. Here are some of the weirdest things I've ever sold online over the years (that actually made money). 🙂
The Weirdest Things I've Ever Sold Online
I sold these back in high school online with a website called Cafepress. They had a promotional partnership with the Twilight movie people so this was all totally legit. It was literally just a text design in the Twilight font that said "Team Edward" with a heart that took me 5 minutes to design. I sold hundreds and hundreds and HUNDREDS of Team Edward shirts over the years of the Twilight craze. Thank you, Stephenie Meyer!
This was my second best selling design on Cafepress, for the popular tv show Criminal Minds.
I'm assuming that somewhere, someone in the world has an awful lot of pizza business cards, because I sold over 1,000 of these and I don't think it was all that many separate orders.
This one I recommend on my mental health blog Resilient because it's a great supplement drink for anxiety. I still sell this!

Ahhh, prom dresses. A lot of the stuff on this list was sold through freelance articles I wrote on a site called Squidoo. I didn't sell a ton of these, but at $200 a pop for a ball gown dress, it gave me a nice little percentage each time. 🙂
This one how-to article I did in college about making sorority crafts had (allegedly) over 30,000 repins on Pinterest and made it to the home page of Pinterest (I actually found that out from a sorority sister who saw it!). Surprisingly, I didn't make a lot of sales from that pin but I did sell a lot of sorority merchandise from other articles that were gift guides for individual sororities. My current most popular pin on Pinterest is a (now secret) Candyland Party guide with over 26,000 repins.
I did a couple articles on a site called Squidoo about an actual Harry Potter banquet I planned when I was in high school and it was really popular and led to multiple sales daily of various Harry Potter party supplies for a few years.
I sold a bunch of these to one person last Christmas hehe. 😃 It was probably a teacher because they bought like 20 of them in one order. A totally random thing to sell that I wasn't even selling, I just benefitted from Amazon's 24 hour affiliate cookie and getting credit for anything that person bought. A great perk to affiliate marketing!

Maybe some nice affiliate was promoting these without me knowing it, but one month I randomly sold over 2,000 of my various wedding photo thank you cards. In a single month! Yes, they were thank you cards for weddings. With photos. I guess that's a totally normal item but it seemed really random at the time because they were all around Christmas.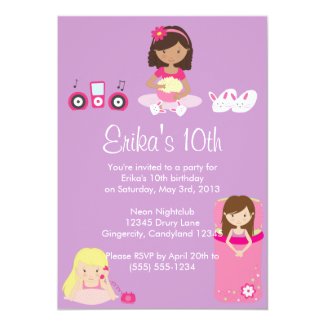 I didn't realize until hundreds of sold invitations later that the children's birthday party invitations I had reused my other birthday party templates for (like a 21st birthday) had a sample location in the text for "Neon Nightclub." Hopefully the moms changed the address before they bought these for their five year olds. 😃
What's the weirdest thing you've ever sold online? 🙂
If you'd like to learn how to start your own blog (so you can sell weird things online, naturally ;)), check out our free training below:
(Visited 67 times, 1 visits today)